So recently I have been thinking I need to have two types of post out there for me to look back on for inspiration and today I am feeling very future driven so I am going to do 1st installment which is what I want my future to look like and the other installment will be what Anorexia has stolen from me. There will be different categories in each as you can see. I have just started to realize that I need to accept how my recovery (including food plans) fuels my future. So when I lapse or mess around or try to keep myself from doing challenges, I just stand in the way of fueling this future. But I am a very concrete person and need to see my goal clearly…so here it is. The future I am fighting for.
Food-Wise
Oh man I could go on and on about this. Oh there is just so much I want to be able to do….so many victories I want to see myself achieve. Honestly I just want to be normal and eat without numbers swirling in my head. I don't know if I want intuitive eating because I like the structure and sanity of a meal plan, but that may change. How do I see my future though?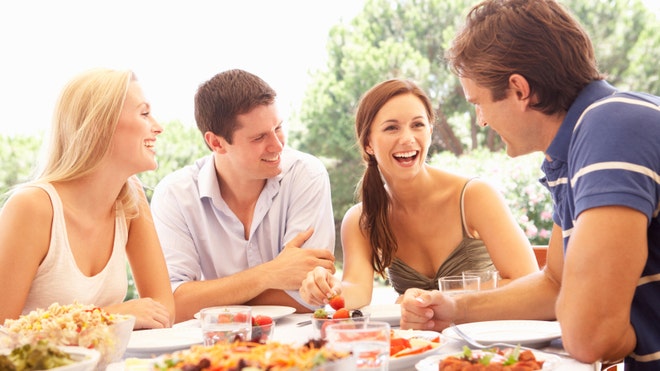 I see myself in Denver being able to go out to restaurants or coffee with people. Go out to coffee shop and grab a bagel with the girls. Able to eat with people and not freak out. Able to eat without measuring things. Eating desserts every week if I want. Going out for fro-yo and enjoying the experience and yogurt with whatever toppings I want. Not stressing about number of calories today vs yesterday. Not worrying about how much fiber I had that day. Eating more if I am hungry to. Just living life…and having food be a part of it.
Then when I am married…I see myself cooking for my husband and enjoying meals with him. Us sitting at table for dinner and talking with each other every night. Us going out to resteraunts and movies and me not caring about food. On the weekends, us going out for run or cycling then come back for great b-fast and coffee on our porch as we watch our dogs run in the yard. At night we will sit on the porch and enjoy a snack or dessert if hungry as we watch the sunset, pray together, and wind down.
And during this time I will be able to eat at the treatment centers I work at and be an example for the girls there. Food will be fuel not numbers and I will be able to eat what I want when I want. I will be able to go out with people without being scared if food will be involved and how I will have to lie to avoid it. Life will be great, and I will be free.
Oh…and ED is wrong I won't be fat eating this way. I will be a healthy weight and functioning. Working out and racing/cycling as my body allows. Having no fear foods and just being free!
I know this is still hypothetical and all so here are some specifics I definitely want to accomplish in near future:
Eat fruit and veg without measuring or worrying about calorie count

Allowing myself condiments again

Eating peanut butter because heck…I like it

Being able to eat dessert once a week if I want…having the freedom to indulge

Eat Jimmy John's again

Be able to go to resteraun

Be able to get calorie drink at Starbuck's

Be able to go to fro-yo with friend and get whatever topping I want

Able to chew gum when I want without worrying what 5 tiny calories do

Able to TRUST what nutritionist says instead of relying on scale

Eat freedom foods and taste them, enjoy them, determine if I like them instead of whole time wondering what they will do to my weight

Allow someone else to cook and/or plate my food

Eat with people

Not worry about how much eating when active vs not
Life wise
This actually came up recently in a staff meeting when we were drawing questions from a fish bowl to bond as a team and I got the question of sharing a day in my life in my future profession. It really got me thinking about how I want my life to look.
Okay….let's start with Denver:
During the week I want to go to classes and then during breaks go have lunch with my classmates while we chill and maybe even talk about class. After I want to go back to my apartment or wherever I live..possibly with a roommate, and help cook dinner and us sit down and eat together. Oh also I want to either get up early in the morning and go for run/cycle before classes, or go to gym at night. Just be active and have fun. I want to be participating in 5Ks and training for my first half marathon. I want to have a dog I am training to be a therapy dog. Right now I am thinking a rescued Australian shepherd type dog, but whatever dog I just get that feeling with will do. I also want to be working at Starbuck's. Oh and dating…that's a definite. And to be part of a church which is where I am hoping I will meet my significant other. I want to have a Christian roommate and us to bible study together. Mostly…I just want to be happy and free. Living, experiencing, and enjoying each moment without worrying about the next.
But after graduating, getting my MSW, and hopefully being married: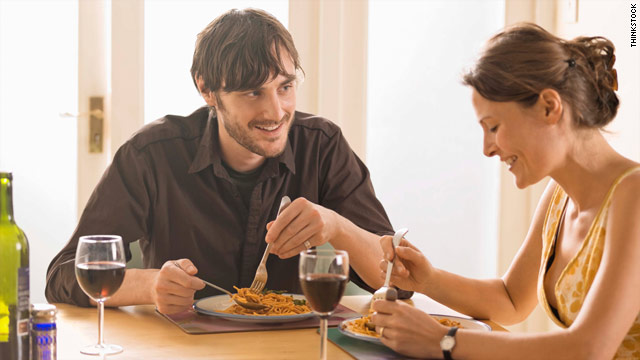 I want to wake up each morning to the note my sweet husband leaves me (don't worry I will leave him one too in the lunch I lovingly pack for him). Then I will go on run/cycle and have coffee over bible study. Then it will be off to work at the treatment facility. I will pack up Champ (this is what we are going to call my imaginary dog for now) and we will be off to help girls with eating disorders. After work I will come home and cook dinner for my loving husband (who will help no doubt if he is home). We will sit down at the table and eat together and enjoy conversation with one another. There will always be candles which we will light before every meal. We will pray together before the meal and at the end of the meal have a devotional time. We will then both do dishes and maybe take Champ on a walk. Then we will come back, go to our rocking chairs on the porch, sip some tea, and watch the sunset. We will then pray together and turn in for the night.
On weekends we will go on our run/cycle together or maybe even plan a hike. We will go back home and enjoy our warm bowl of oats and coffee on the porch as we look at the beautiful view and allow Champ and our other pup to play in front yard. We will have a bible study time. We will spend the day running errands and just being with each other. Probably clean the house and boring things like that, but mostly just being with each other and relaxing. On Sundays we will go to church where we will also volunteer in whatever ministry area we feel led. IT will just be a life of peace and presence. Days won't really be planned, but just be free because we will be free. There will be love and peace and joy. What there won't be is any eating disorder or food worries or weight worries clouding my day. It will be amazing. I will be happy. God will be the center of my life. And my ED will be a thing of the past.