So this WIAW is actually from two weeks ago, but I have been meaning to share it anyway. To make up for this here is a recent pic of me and my mom at my dance show....it's not food related, but hey...it's recent. I also am hoping to bring back Freedom Fridays....but since they rarely happen on Fridays...gonna name it Freedom Finds or Freedom Fundays...which you guys like. Again I will be sharing freedom foods and want to focus on the emotions and feelings they bring out too :) In fact...thinking of putting together every week a compilation of the foods and my reflections in the moment...making that the new Freedom Finds/Freedom Fundays. But for now...WIAW...thanks
Jenn
for hosting!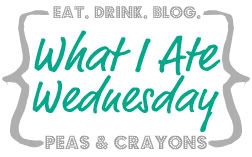 B-fast
Funny thing about eating disorders is they like to
switch up the fear on you
. B-fast used to be
easiest meal of the day
....now it is a struggle...a literal
battle to finish it all in one sitting
. I am trying to break the cycle..but its hard. I also have two b-fasts that I rotate...and the boredom with the food for me is a bad thing...it becomes about numbers not nutrients, time not taste, basically...it becomes an ED game.
B-fast 1: I am a good ole' southern girl so I gotta have my grits. This b-fast is hard on me because I have labeled it unhealthy, but I am working through that. Basically it's 1/2 english muffin, 3 prunes, 8 almonds (ate some before pic), Activia Light, and grits with the now added yet scary salt and cayenne pepper (I don't know why spices scare me). ED torments me sometimes by watering down grits or burning english muffin to make it taste bad...apparently this is food ritual and I am working on it.
B-fast 2: This is 1 cup Kashi Go Lean Original which I LOVE!Then it's same old 1/2 english muffin, 8 almonds, 3 prunes, and activia light. I get pretty bored with b-fast....and it's just been these two options for...I don't know how long...probably two years since left treatment...but hey I don't mind them.
Lunch aka my most delayed meal of day
My timing is always way off for lunch and it is such a struggle for me I usually forget to take a picture, but I remembered on this day. Here we have tuna with 2 T guacamole (see the nice trusty spoon) on light wheat (all the school has), 2 cups cucumbers, 1/2 cup peas, and 2 of these things apparently called Cuties...I am going to just call them AWESOME!
Again...I am noticing lunches are the exact same all the time...this was actually a far stretch from normal. Normal is 1/2 cup sweet potatoe, 1/2 cup peas, 1 cup melon, tuna, guac, and 2 cups cucumbers. Me and patterns....thanks OCD.

Snack 1
So I try (though sometimes not my hardest) to squeeze this snack in before dinner, but otherwise it's after. It's the lovely dining hall bagels you all read about me struggling with tearing. Well...it's been 54 days since I have torn a bagel...and honestly...I don't even think about it...only full portions for me. I do have weird pattern though. I only do topping on half bagel (FF cream cheese and guac here ) and other half I put in ziploc to steam...it makes it softer...it's always thicker side get steamed. I know..it's weird.
Dinner
Dinner I am usually hungry for and it's usually where I get more adventerous.
One dinner from the week I did this was half completed here. I did 9 large shrimp but half were in corn tortilla with guacamole. The rest are here with sweet potatoe, peas, and asparagus. Shrimp is still big fear for me, but I am working on it.
Another dinner I loved was this concoction. 1/2 cup of scary corn, 1/2 cup peas, 1 cup peppers, 1 cup cucumbers and tuna with guac. I put the peppers and the tuna together on light wheat bread and it was delicious....in fact think I know what I am having tomorrow.
Snacks 2 & 3
By end of night I am so tired that snapping pics sllips my mind, but here are some things I do for my two snacks. One is a free snack I choose whatever I want in calorie target and other is a fruit and dairy. So for the calorie freebie I have enjoyed....
Two varities of soft serve. One is the good ole'
Arctic Zero
my favorite flavor being the mint chocolate cookie.
The other was a fear food but was AWESOME! It's
Skinny Cow Cupcake Batter.
This taste just like confetti batter and even has cake pieces...scary and victorious as all else...really victory tasted so sweet.
Guess had sweet tooth, because I also finished off my Reese's egg collection and guess what....I ate this one without fear of weightgain or fat or whatever...it was AWESOME!
The fruit and yogurt is usually either banana or apple with yogurt...nothing too special there but here is my fav flavors of yogurt right now: Yoplait red velevet cake, Kroger Lemon, Yoplait Boston Cream Pie, Yoplait Vanilla, and Aldi's Apple Turnover. Just close your eyes and picture it....
And that's it...that is what I Ate Wednesday (a few weeks ago edition).