Yes...I have faced freedom foods during this summer, but this was kick off of my move I talked about
yesterday
to face more this summer and make strides in recover. Thanks
Jenn
for hosting!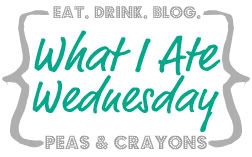 Well the
freedom food list
is posted and you can click on link above. I will try and update it every week. But figured I would go ahead and share the first one I faced! Since I am running out of bagels from dining hall have to get calorie equivalents…so last night..I decided to do ¼ cup PB2 on thick bread (Arnold Whole Wheat Honey Wheat) and a fruit roll up. HUGE FEAR FOOD! And yes, I ate more than just this yesterday, but figure this is what was worth sharing (and what had time for lol).
First up, had to prep and toast the bread and measure out the PB2 (no SKIMPING), plus get my roll up.
Then the sandwich formed.
And then it was ready to be eaten! Side of lactose-free vanilla milk of course!
Didn't care for roll up, but sandwich was awesome. And my dad used to LOVE this kind of bread. Know he would be proud of me. Miss ya Papa.
I know I said I would post pics of what I hope to eat....but just didn't have time and wasn't sure be that helpful. Maybe next week. Want instead to post pics of what I do it. Live in the present and honoring what I am doing. Experiencing the moment, not the next best thing. But the true best thing...this feeling now. I think they call it freedom. Plus, I'm excited for each and every one and what it means for my recovery....and 322 photos just too much to post ;)